Shielding case is the main method for shielding electromagnetic waves of small electronic products (such as mobile phones, GPS, tablet computers, etc.). Shielding case has a dual function. One is to prevent or suppress external electromagnetic interference, and the other is to prevent or suppress the system itself. The electromagnetic field interferes with the outside world.
Whether it's a single-piece shielding case or multi-block shielding case, Hasegawa determines the best design for the customer's application. Since the delivery of sample production is critical to the success of the product, Hasegawa has established the ability to quickly produce samples. Typical samples can be completed in a few days and their accuracy is close to that of continuous mold production.
Material:Stainless steel, white copper, tinplate, beryllium copper, ECO-TRIO, CU01, etc.
Packing:Blister box, carrier tape, etc.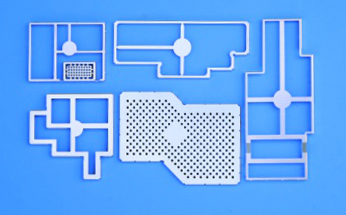 Page copyright - Changguchuan Technology Co.,LTD. | Copyright - 2021 All Rights Reserved.